We're ashamed to be so behind, but here are some pictures of Geshe Tashi after he received his British Empire medal at the Tower of London last year.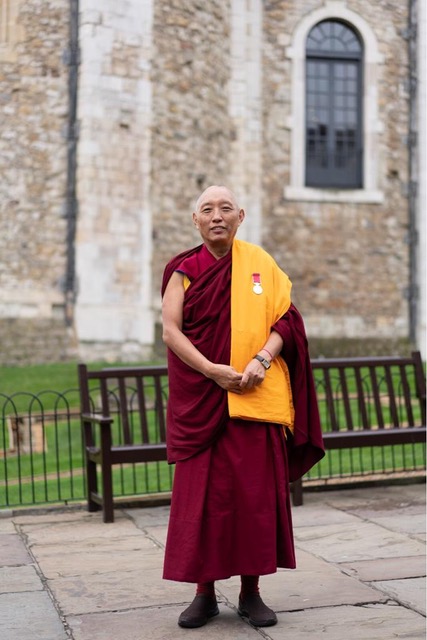 After the ceremony, Geshe Tashi and his sister Dolma, together with His Holiness the Dalai Lama's representative and John Adrian had lunch together and were taken on a tour of the Tower, which included the Crown Jewels.  Geshe la particularly enjoyed the day out.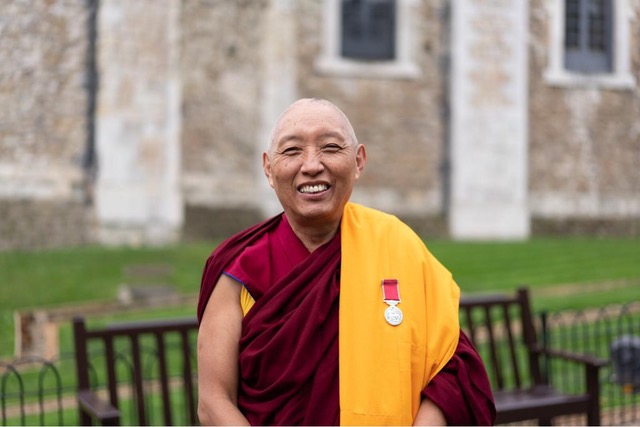 A big thank you to John Adrian for these photos.
Our other (more recent) news is about The Foundation of Buddhist Thought Online Course.  To accommodate all the interest we've been getting, we've opened up another group, and so we now have places to fill.  If you know anyone who might be interested in joining the January intake, please to point them our way.  We'll be including video streaming for the first time, as well as monthly live discussion groups – another first.
We'll leave you with an image of Geshe Tashi's medal, received for his services to Buddhism, to inspire you into the Twenties and beyond.
With best wishes, as ever,
The Admin Team